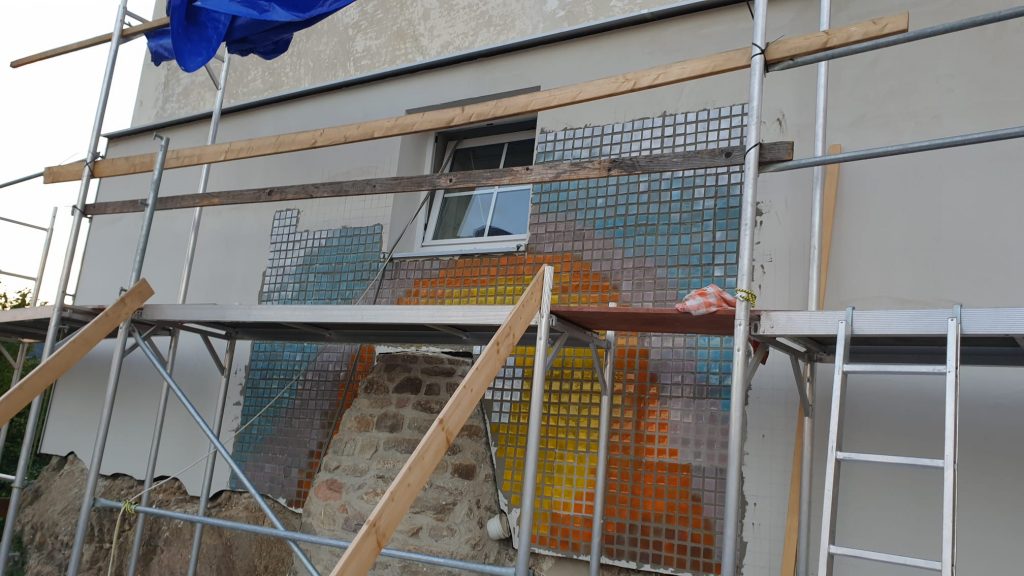 "Sunrise Over the Rocks of Kollnburg" is a 4×3 m outdoor mosaic created by the Hungarian painter Muzsa and H.E. Max Haarich. The work was commissioned by the village Kollnburg in the Bavarian Forrest. It shows a stylized sunrise on the facade of a historic building at the marketplace of Kollnburg. The glass mosaic incorporates the historic bricks and stones, which actually belong to the rock on top of which Kollnburg was erected.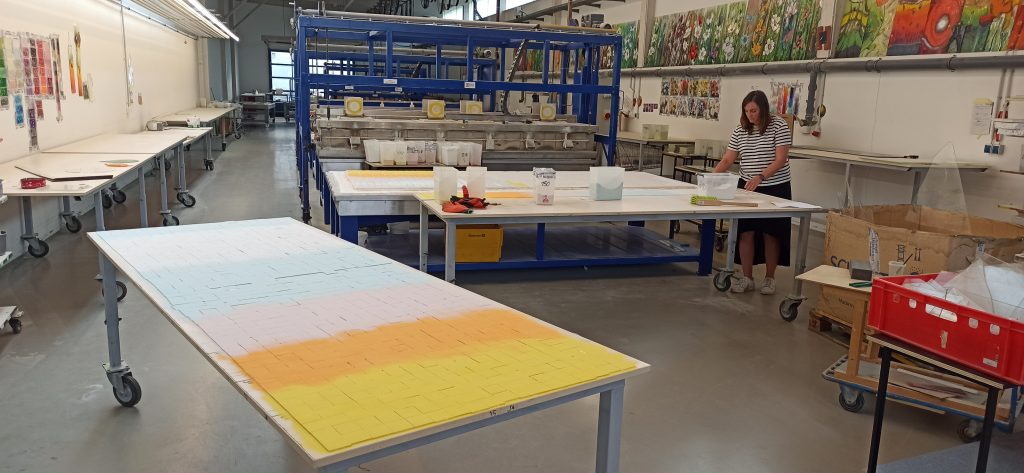 The mosaic consists of more than 2,000 glass tiles, which were each cut and colored by hand.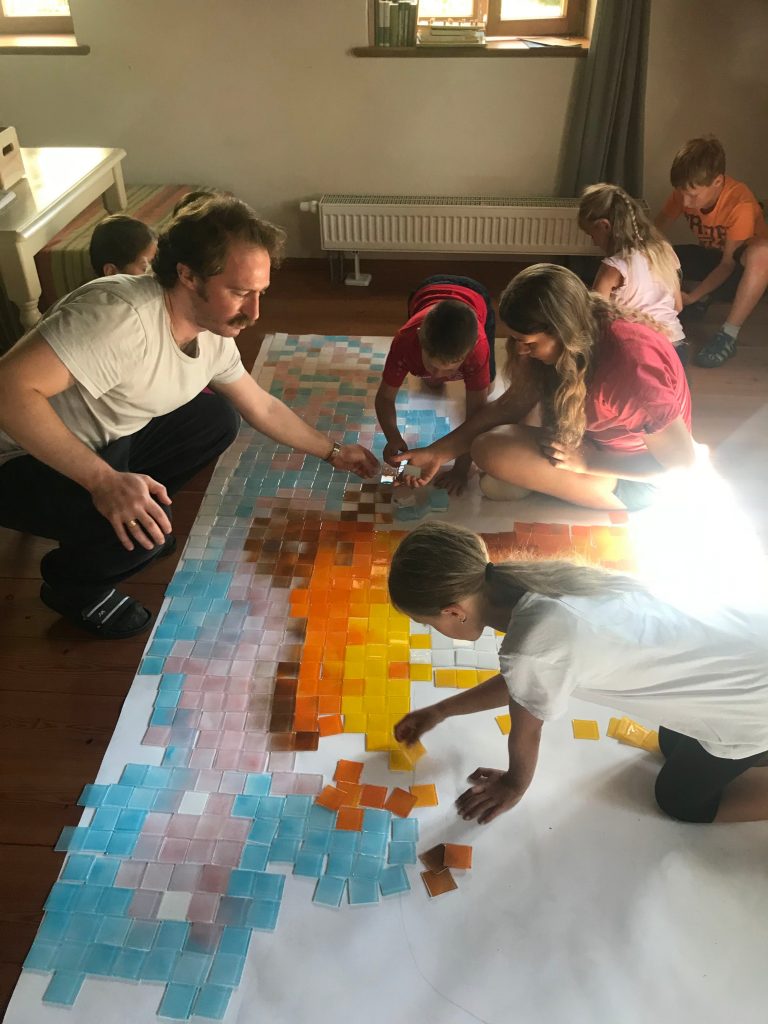 Mosaic art is actually a predecessor of modern pixel art and it was a lot of fun to practice "pixeling" motifs by hand with the prepared glass tiles.