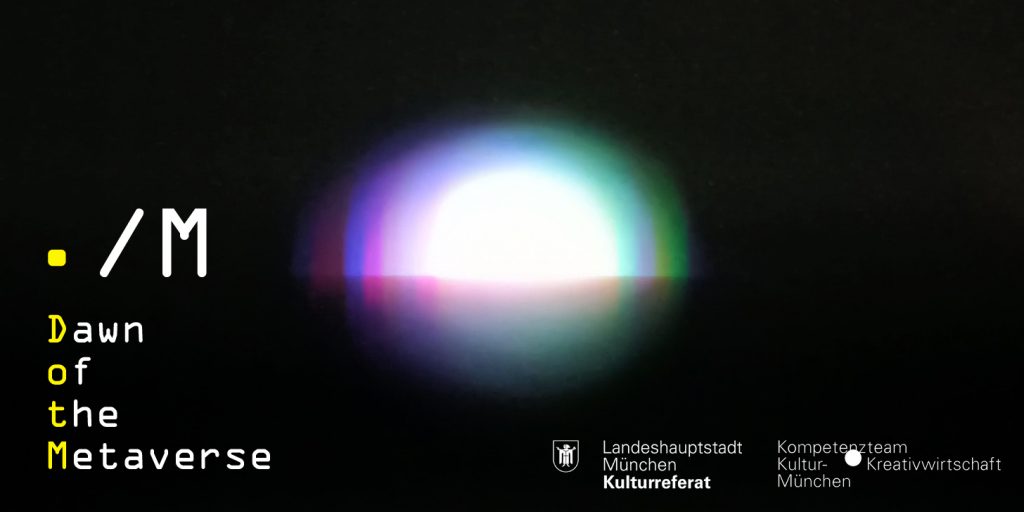 "Dawn of the Metaverse" is Germany's first gallery exclusively presenting NFT-based art. In the heart of Munich, in the Donisl-Passage at Marienplatz 1, curators Max Haarich (DE) and Gleb Divov (LT) will show works by local and international digital artists from 7 May – 26 June, 2022. The selected and regularly changing works demonstrate the medial range of NFT-based art. In terms of content, the artists deal, among other things, with the utopia and dystopia of completely virtualized living worlds, so-called metaverses. Scroll down for a list of the exhibited works.
On 7.05.2022 we organized an opening workshop with talks by Gleb Divov, Claudie Linke and Dr. Annette Doms. You can find our recording on Youtube.
Address:
Marienplatz 1
80331 Munich
(The entrance to the passage is next to the Donisl restaurant on the west side of Marienplatz).
Diese Schaufenster-Zwischennutzung wird ermöglicht mit Unterstützung des Kompetenzteams Kultur- und Kreativwirtschaft und des Kulturreferats der Landeshauptstadt München.